Wood processing
In our planing and moulding mill, we manufacture high-quality sauna slats and wooden profiles for trade and industry in our own factory and in the 3rd generation. By observing the strictest criteria for the processing of wood, we have succeeded in winning over renowned customers in the sauna industry, the wood trade and wood processing companies. In addition to our popular abachi sauna slats, wooden profiles and profiled strips, we also offer custom-made slats and boards to sketches or samples in many different types of wood. We guarantee the consistently high quality through the continuous sharpening of the tools in our in-house sharpening shop. Send us your enquiry!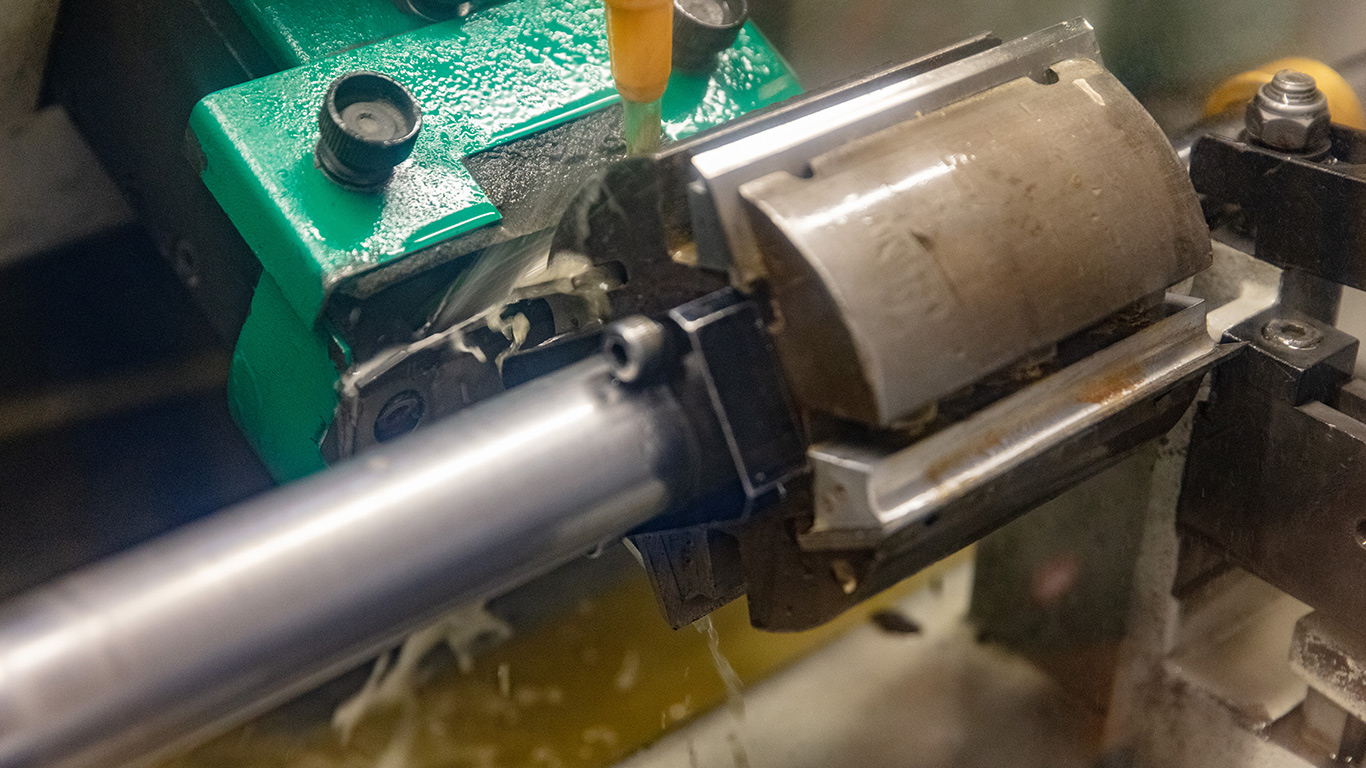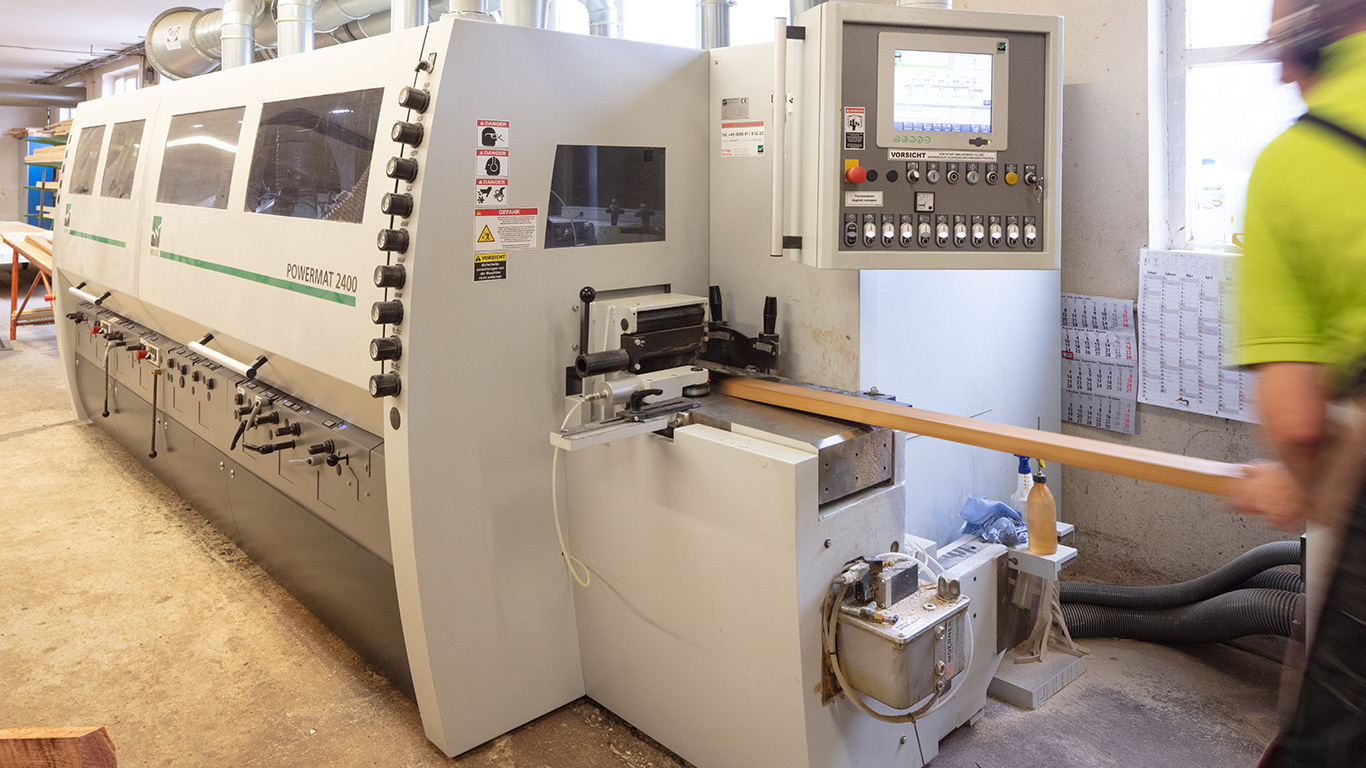 Sauna and bench slats
Abachi (ayous), in particular, is used for sauna and bench slats. We manufacture sauna and bench slats from this wood in all dimensions by cutting from solid material. Thanks to its excellent physical properties, abachi is ideal for the sauna interiors, such as sauna benches and backrests.
Abachi is characterised by a particularly light and uniform colour. In most cases, the sauna slats are produced with rounded edges. Special dimensions and profiles are also available on request. Just ask us.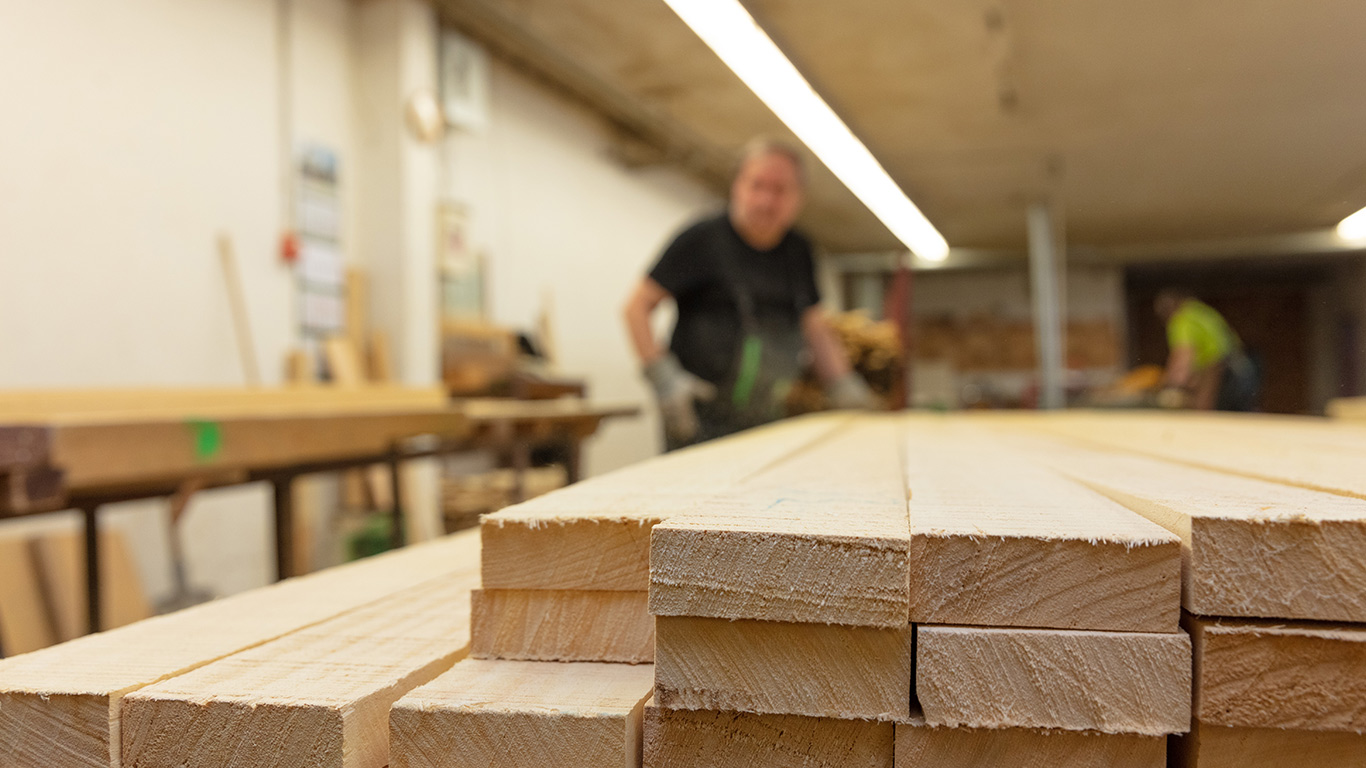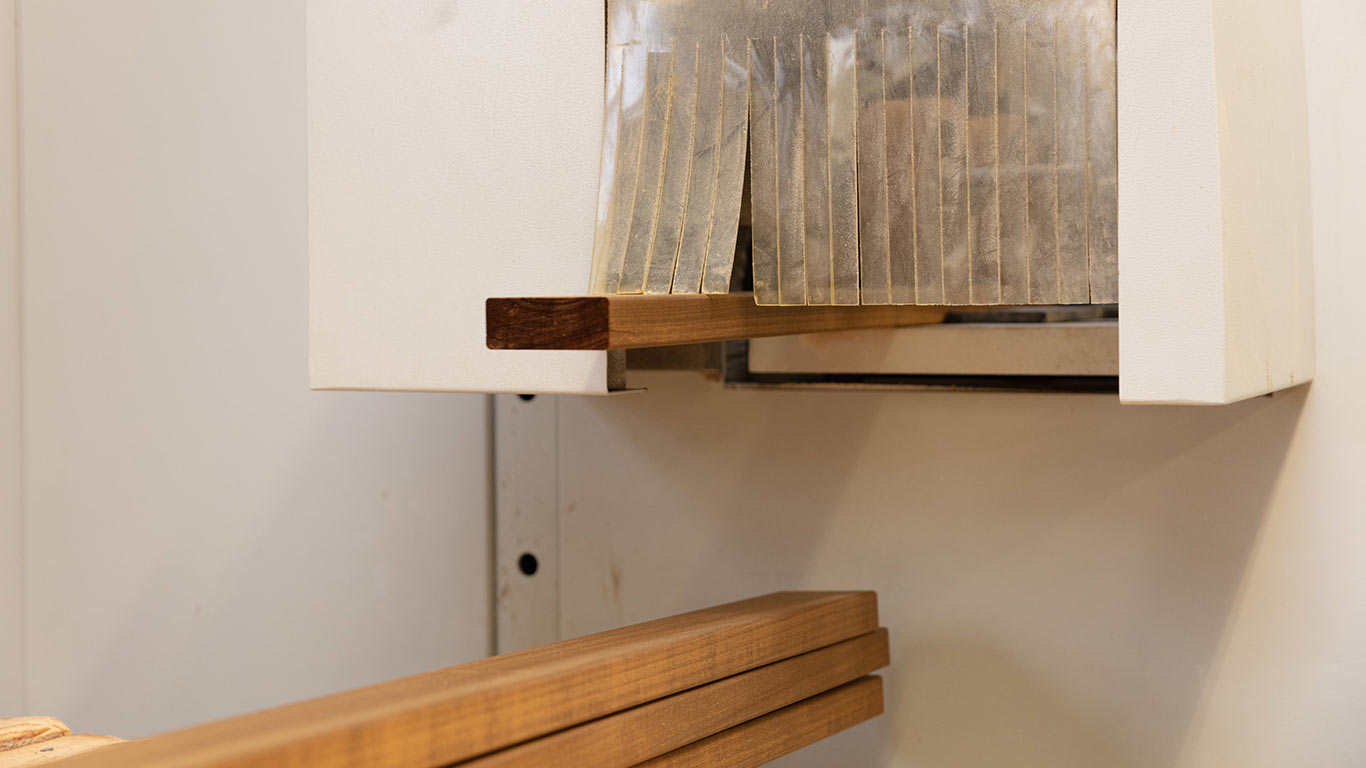 ---
Other sauna woods
But sauna and bench slats are not only available in the classic abachi. Slats of aspen and hemlock are also often used for special projects. For individual interior fittings, thermally treated woods such as thermo abachi and thermo aspen have also been used for a number of years. The thermal treatment gives these originally light-coloured woods a special dark colour.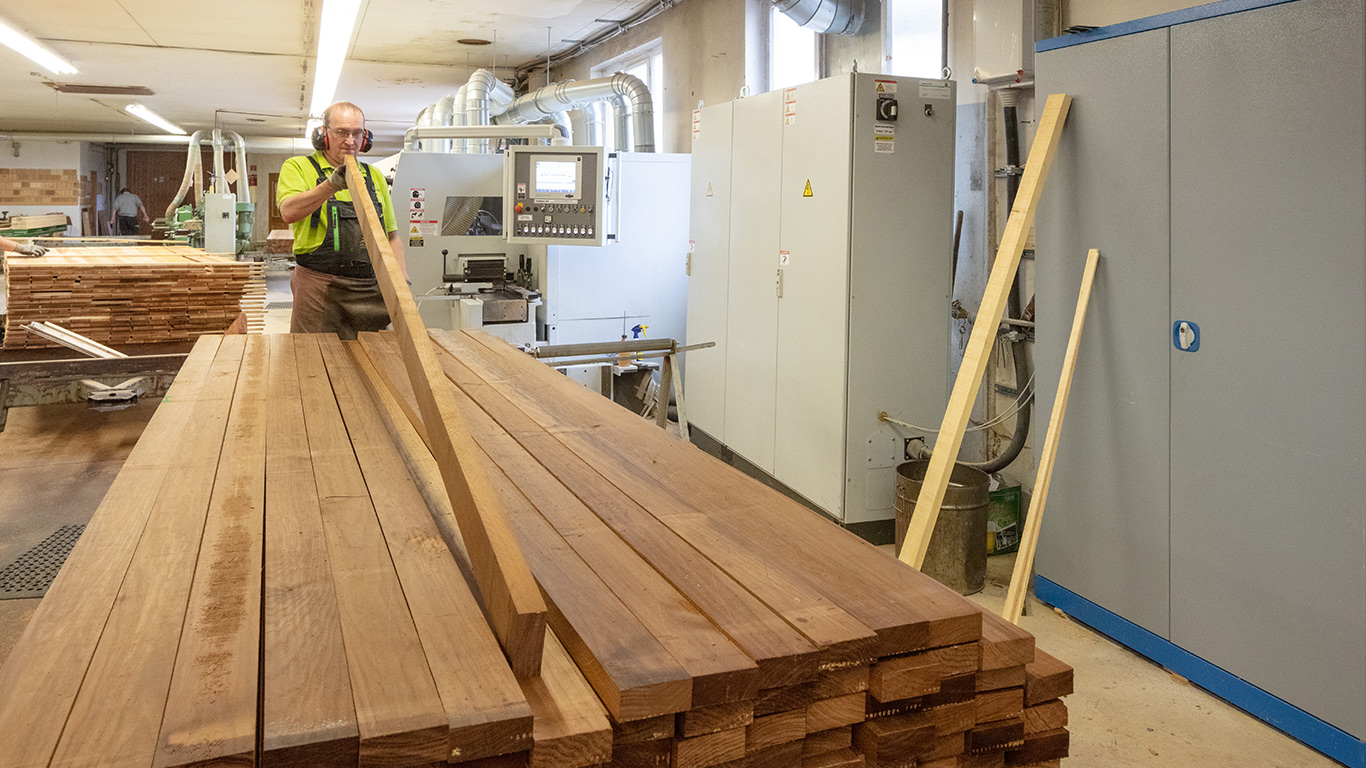 ---
Wooden profiles
Wooden profiles are used in particular as wall and ceiling linings in saunas, but also as claddings for the garage door industry. We have been reliable suppliers to both sectors for years. In our broad product portfolio you will find North American, European, African and Asian wooden profiles. The most popular wood species include hemlock, Nordic spruce and aspen. We also offer other types of wood, such as Western red cedar, fir, Weymouth pine and Swiss pine.
Thermally treated woods such as thermo abachi and thermo aspen are also widely used in the processing of wooden profiles for sauna linings. As already mentioned in section "Sauna and bench slats", these are characterised by a special dark colour. The thermal treatment improves the properties of the wood. It becomes more dimensionally stable and durable – simply by heating the wood in the absence of oxygen. This enables us to completely eliminate the use of additives. Other types of wood are also available, on request.
We produce the wooden profiles ourselves from raw material and can therefore offer special profiles, different thicknesses and dimensions.
Large stocks of raw materials and finished goods ensure an almost uninterrupted availability of all the products throughout the year. We pay great attention to quality and sort out by hand. During our regular quality checks of the surface quality, we inspect the wood closely and examine it by feeling the surface structure.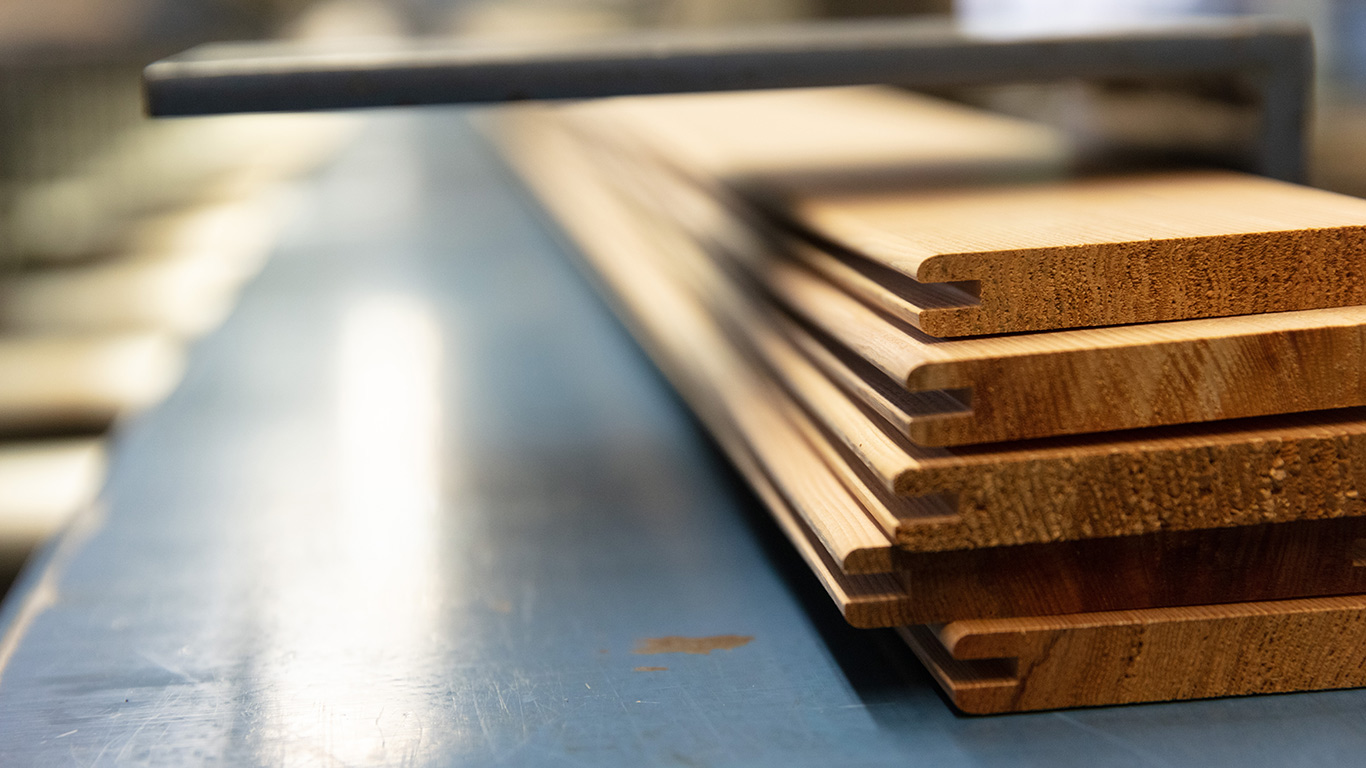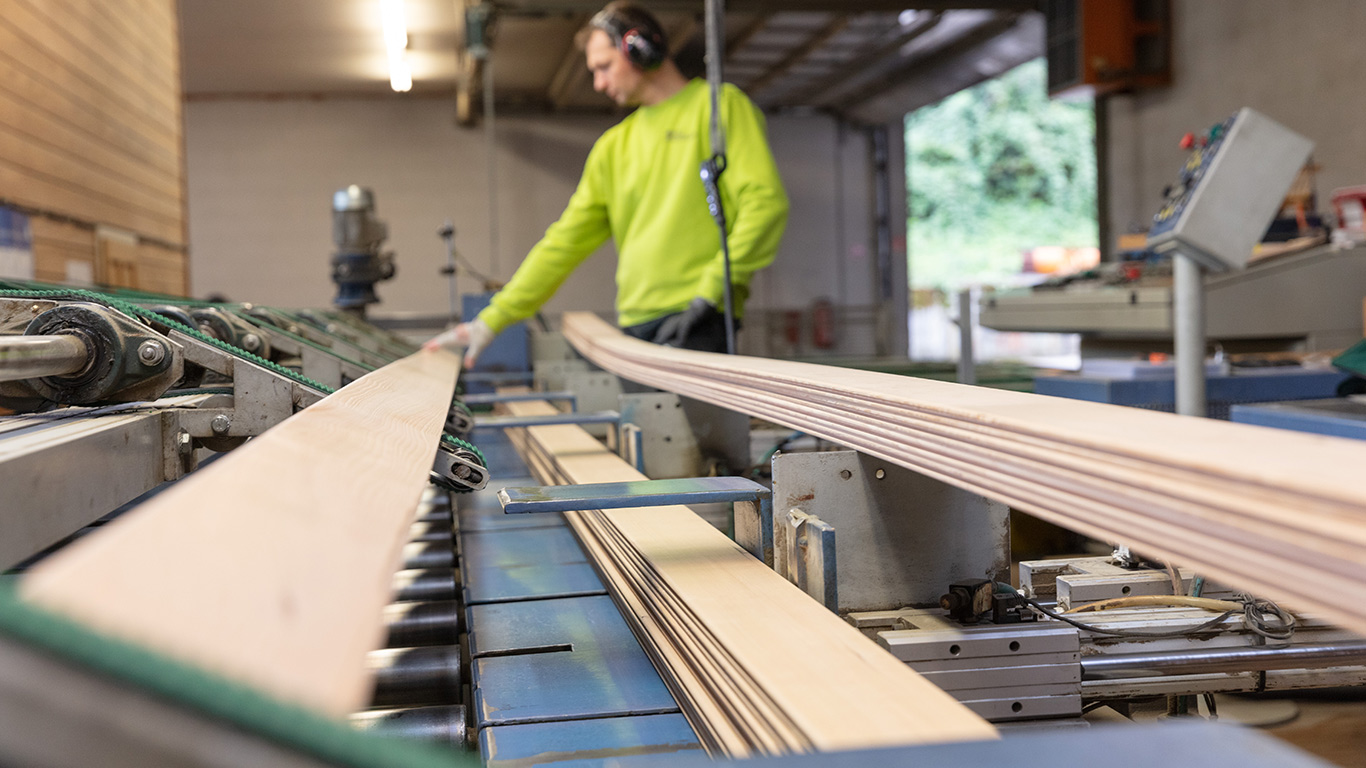 ---
Rohol® SaunaPly veneer panels
In addition to our planed products, we also offer wooden panels specially tried and tested for the sauna industry, our Rohol® SaunaPly.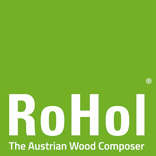 Even at high temperatures, the glued panels emit virtually no harmful pollutants such as formaldehyde.
Thanks to over 100 different types of veneer wood, there are no limits to design and creativity. All veneer types can be ordered and delivered quickly. Popular veneers such as hemlock, birch and walnut are always in stock so that we can deliver in a minimum of time.
---
Old wood and sun-baked panels
As a rustic but visually striking wall cladding, we also offer a variety of old wood and sun-baked woods.
Old wood surfaces create a special atmosphere in every sauna. Coniferous woods such as spruce, fir and pine as well as hardwoods such as oak are available throughout the year. That allows us to guarantee you short delivery times. By the way: Our old wood panels are available as large boards as well as 3D panels with tongue and groove joints.
There are also no limits to the design possibilities if you choose the sun-baked surfaces. The sun's rays give the old wood panels various dark shades which – depending on the type of wood – can be in the grey or brownish colour spectrum.
---